Lead generation is hard. And it takes time. Yet, no marketing strategy can be successful without a strong lead generation process running in the background.
Marketers have to rely on an entire arsenal of weapons at their disposal to generate quality leads. Everything from social media, to email marketing and content marketing are productive ways of acquiring new customers.
However, there's much more to lead generation than attracting visitors to your website. It's part of an overall journey in which your prospects are contacted, nurtured and finally converted.
Since the internet is awash with lead generation tools all promising incredible results, we've put together a list of some tools that we use that address various approaches to lead generation.
These tools have helped us capture and convert great leads which increased our sales significantly.
Mailshake is an easy and yet flexible solution for cold emails. This tool automates and optimizes cold emails while adding a personal touch. While you can use Mailshake for content promotion, link building and sales development, it is best suited for lead generation.
Now, you might be thinking that Milkshake is just another email outreach in a sea of tools that marketers use to irritate people. Our inboxes are inundated with emails selling what we're not interested in buying.
Cold prospecting e-mailing is a difficult task, especially for beginners. However, this tool has an intuitive design and great features. It tracks all former interactions and emails sent, which allows it to come up with a reliable open rate. You know when someone opened your email, and automatically sends follow up at the right time.
Mailshake also comes with many different templates that are proven to get results. So, you can send out emails without having to write anything yourself.
Survey Anyplace gathers information from users, but does it in a entertaining and engaging manner. Apart from building customer satisfaction surveys, you can also come up with fun quizzes that will collect information about leads.
Survey Anyplace can integrate seamlessly into all the popular marketing tools, allowing you to quickly move leads to your CRM. The information you get from quizzes can be used as a part of your follow up campaign.
Emails still remain a great way of reaching out to prospects and establishing professional relations. Voila Norbert not only finds email addresses, but checks whether they are still in use and valid.
You simply enter the prospect's name and the company they work for, and voila! – out comes their email address. The tool also offers bulk email identification.
It's easy to use and we found that it has a pretty good return rate. It assigns a percentage – 60%, 80% and 100% – to each email address indicating how confident the tool is about the accuracy. It holds itself to high standards because in our experience emails with a 80% were typically valid.
Voila Norbert integrates into most CRM options without a hitch, helping you keep track of your leads.
Since email is one of the most important ways of reaching your prospects, you need to have many different tools that will provide you with valid addresses. You won't always be so lucky to have all the necessary contact information on your prospects, so sometimes you'll do a little bit of detective work.
Simply enter the company's domain, and the tool will find email pattern that the businesses uses. Email patterns are the combinations of first name and last name that form an email address. For example: john.smith@business.com or jsmith@business.com are a couple of common email patterns. However, there are many more patterns that only use the person's initials or include a middle name or nickname.
A good rule of thumb is to find out, if you can, the email address of your target's co-worker. Take note of the email pattern and apply it your lead's name. Chances are everyone in the company uses the same or similar patterns.
Hunter comes with a confidence rating giving you an estimate of how likely the pattern is correct. Because after all, the tool simply guesses the most likely email patterns; it doesn't have a direct way of actually finding out the email address.
This is another email checker that will help you in your lead generation efforts. Don't be shocked by this tool's old school layout – it works pretty well.
MailTester is a good alternative when Hunter or Voila Norbert can't come up with an email address. Enter an email address and this free email checker will authenticate it quickly. Even though it doesn't work all the time, it does perform reasonably well especially if used in conjunction with other tools.
Once you've typed in the email address, you should consider an email address valid if this pops up: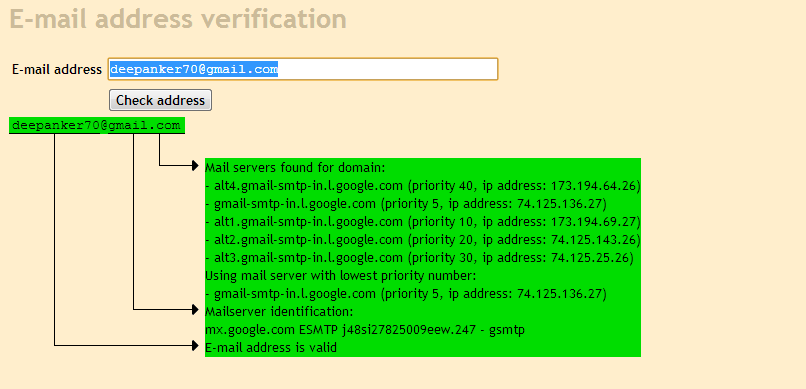 A valid email address will have the last sentence in green with the text "Email address is valid". This last sentence is red when you enter an invalid email address.
This tool goes hand in hand with Hunter. Discover.ly is a nifty little tool that gives you additional information about social media profiles. For instance, you can learn more about their connections on other social media platforms. So as you're looking through a prospect's LinkedIn profile, Discover.ly will display additional social media information about that person – you'll see if you have mutual Facebook friends or you'll have access to their Twitter data.
Therefore, you'll know whether to add a person to your list or keep browsing.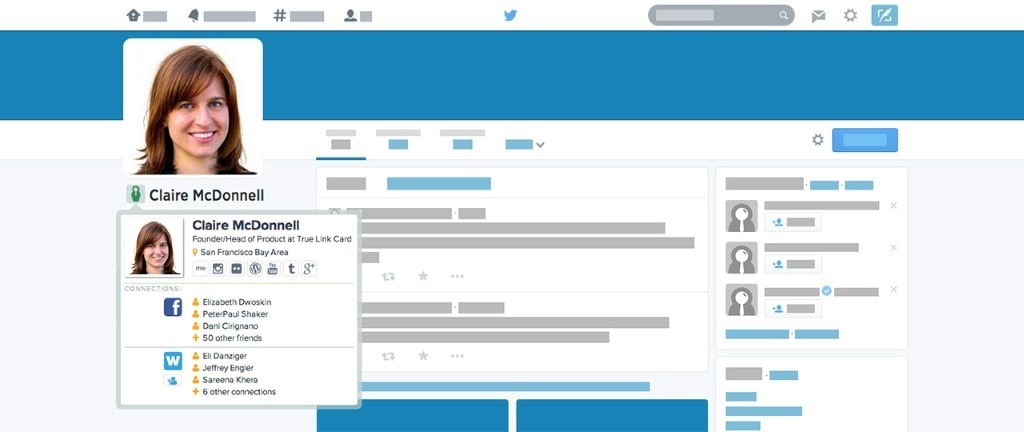 Video is a medium that is growing in popularity, and marketers have found tools to leverage that focus. Turnstile turns videos into a lead generation channel by gating your popular videos after a specified time. In order to continue watching the video, the viewer has to include their email address.
What makes this tool also great are the myriad features that come packed allowing you to get the most out of your videos. For example, you can include CTAs into your videos and track your analytics in order to optimize your content.
It makes storing, sharing and organizing your videos easy and professional.
Clearbit is a robust tool that enriches your contact data, saving you from having to ask and then enter every relevant piece of information about your lead: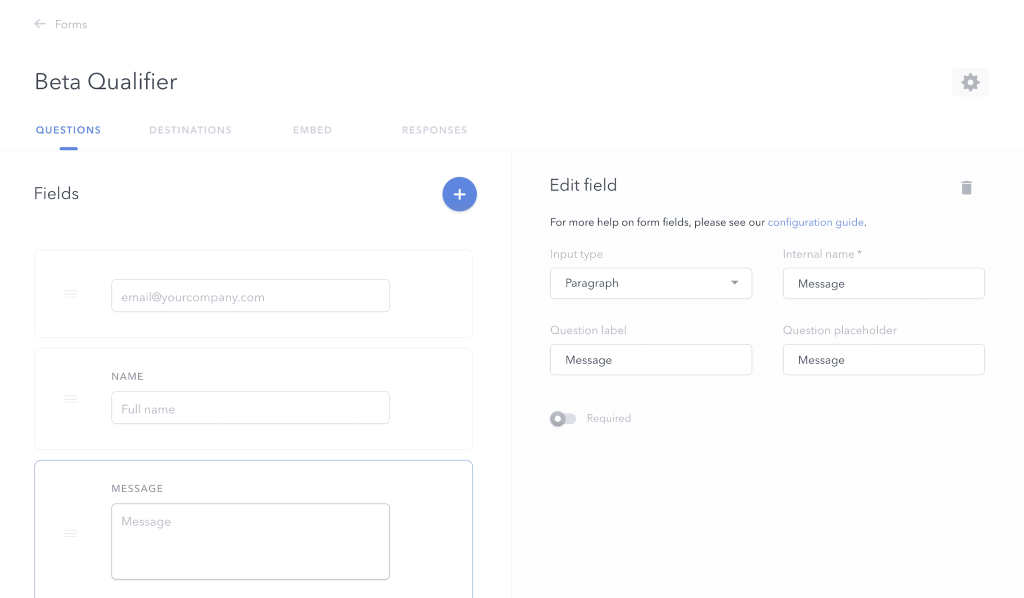 The only information you need to enter is the email address of the person or the company's domain, and the tool fills out information relating to the industry, company size, number of employees, etc. It sends all this information to your CRM and wherever else you want it to be stored.
In short, Clearbit provides accurate data about all of your leads, giving you valuable insights into your potential customers and the best ways to get in touch with them. As a result, you'll be able to create better segmented lists allowing you send the right message to your prospects.
However, this tool isn't limited only to lead enrichment – if you need to grow your list then take advantage of over 200 million verified contacts on Clearbit.
Once you've found the company or people you need, then with a few clicks the "Clearbit Prospector" will add them to Salesforce. Forget about manually entering contact information to Salesforce.
This tool is ideal for doing the heavy lifting of compiling lead data, giving you more time to focus on sales.
This great lead generation tells you what software prospects, clients and webpage visitors are using. You could say it gives you x-ray vision into your prospects and existing customers. They advertise themselves as providers of best-in-class technographic and firmographic data on the market.
Datanyze is a great tool if you can personalize your website. Think about it. If knew that a visitor to your webpage was using a particular product, you could adjust your copy to convince them to switch to your product. Or you could come up with a tailor made offer for them.
Imagine if you knew what CMS they were using. You could offer them a plugin for that CMS. The opportunities with Datanyze are endless.
Datanyze provides its users with actionable data right in the Chrome Extension, which means that you don't have to switch tabs to look for all the relevant data.
This tool also has a pretty reliable email lookup option, which is a necessary feature of any lead generation strategy.
This tool is a must for eCommerce businesses. Sumo limits the guesswork and helps you convert your website visitors into life-long customers. Over 800,000 companies rely on Sumo to grow including Tony Robbins and Bulletproof Coffee.
This popular tool uses popups, slide-in popups and an email opt-in that takes up the whole page to help you build lists and acquire emails.
It also comes with heat maps to assist you in learning what parts of your webpage are attracting your visitors' attention.
Getting started with Sumo is quick and easy. Its dashboard is intuitive and the tool has Google Analytics built in. It integrates seamlessly with Wordpress with a plugin.
We finish the review with LinkedIn's official tool for building your list of leads and prospects who use the platform. And since LinkedIn has over 260 million monthly active users, this tool will help you find every lead imaginable.
A lot of the data on LinkedIn is correct, that it makes sense that the platform would find a way to monetize this resource.
You can use its advanced search filter to zero in on your targets quickly by showing detailed information, such as phone numbers, and job status. The interface is simple to use and comes with a robust filter feature that takes full advantage of LinkedIn's database.
And that's just scrapping the surface. In short, you'll find the right professional and businesses all in one place. With this tool you can also keep track of what your prospects are doing professionally.
You can also use the tool's InMail function to get in touch with people with whom you wouldn't be able to otherwise.
The Best Option for Your Lead Generation Strategy
While these tools will undoubtedly improve your lead generation efforts, the process is time-consuming and a drain on resources. What makes lead generation challenging, and sometimes frustrating is that you can't rely solely on one tactic.
You need to be active, constantly tinkering with your tools and finding what works and needs to be discarded. Create different landing pages, experiment with forms and work on your email copy. Experimenting is the name of the game.
Inevitably, you will have to make a decision whether to do lead generation in-house or outsource the process to lead generation professionals. Both options have their pros and cons, but we believe that partnering with an outside agency is the best way forward.
Effective lead generation requires a lot of patience, resources and knowledge that spans multiple fields. That means that you can't halfheartedly set aside a few hours per week to find new leads.
So, if you want to get new leads in-house, then be prepared to make investments.
Giving your lead generation process to someone else may seem daunting, and it's something that a good number of successful marketers struggle with. While in-house lead generation gives the ability to make quick changes to your strategy immediately, many businesses are outsourcing to lead generation agencies for best results.
Don't let financial concerns cloud your judgment; doing lead generation on your own is not as cost-effective as it might seem at first glance.
You have to find a qualified candidate whom you will have to train and pay while they're still getting into swing of things. This can take up to a year…
That is why many companies that want to get the best value for money find lead generation companies to meet their needs.
Turning to a third party to help you with generating leads makes most commercial sense if you currently don't have enough resources to put together an in-house team for this purpose.
Outsourcing lead generation will spare you from prospecting, finding high-quality leads and reaching out to them.
Looking for high-quality leads for your business? Get in touch with us and focus on what matters the most for your company – converting.