There are currently 4 billion internet users and 3 billion social media users worldwide. This unprecedented level of users provides an incredible opportunity to achieve massive development of your business. The best way to attract this enormous pool of potential customers is by spreading brand awareness via content marketing.
Content marketing refers to an approach to marketing that centres on creating, posting and distributing useful and relevant content online. The content is a way of reaching your potential clients and spurring on profitable customer behaviour.
Marketing to your customers is necessary to maintain long-term business growth. I want to dispel certain popular misconceptions about the nature of content right from the start. Many people think content simply refers to publishing blog posts. While blogging makes up a huge part of digital content, it is by no means the entire story. There is a wide array of content, including but not limited to eBooks, case studies, videos and templates.
Despite its proven effectiveness, an alarming percentage of businesses (38%) lack a documented content marketing strategy. There are several tips to follow which will ensure that your marketing strategy is on point.
Clear Goals
When creating various forms of content – anything ranging from social media posts to eBooks and podcasts – you should have a clear goal in mind. While publishing content may seem interesting and worthy endeavour, publishing content for content's sake is not going to achieve your business objectives. As Karla Cook, Editor of the HubSpot's Marketing Blog notes, "every single piece of content you're creating has a clear, measurable business goal in mind—simply 'getting views' isn't a complete business goal."
You should always keep your target audience in mind when creating content. Ask yourself how will the content you produce best serve your prospects. At the same time, you should rely on analytics to make certain that your content is reaching your intended audience.
Your defined content's target audience is also known as a "buyer persona". Having a buyer persona is particularly important when you're starting out in marketing. If on the other hand you are already experienced in marketing, then you might want to modify your buyer persona. Perhaps you want to grow your target audience or cater to an altogether new group of people. Either way, you have to consider your buyer persona before launching a marketing campaign.
Finally, your content needs to be related to your business. Therefore, always publish content that is relevant to your niche. Also, inspect your content after a while and see if you can branch out to their types of content. So for instance, if you have been publishing blog posts regularly for several months, you might want to consider writing an eBook which will be a condensed version of your blogs. Your eBook could act as a guide to your previous content and as another way of spreading your content in another format.
How to Come Up With Ideas
There are many digital tools out there to help you come up with great ideas for your next content marketing project. Again HubSpot has you covered. The first tool on the list is HubSpot's Website Grader. This incredible tool will help you optimize your website so that it is more SEO-friendly, and discover new content ideas for your marketing project.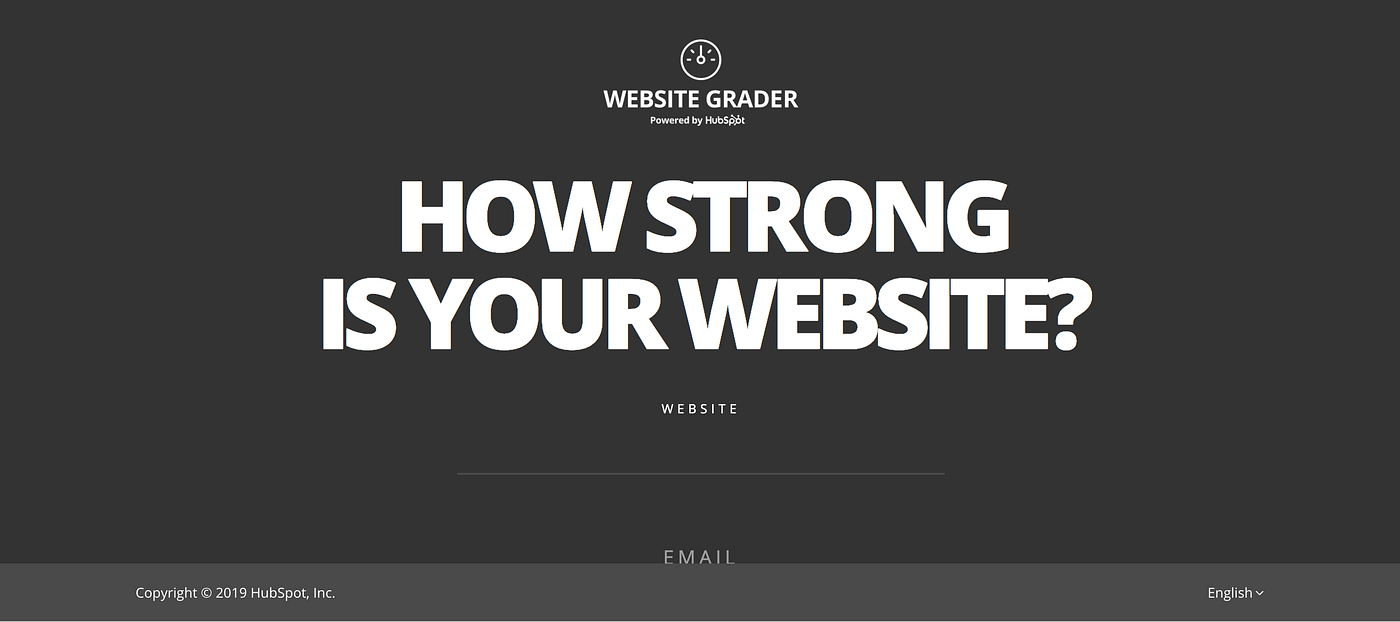 Another useful tool to get your creative juices flowing is IMPACT's BlogAbout. It is an ingenious content idea generator, which works a little like Mad Libs. This brainstorming tool presents you with regular headline formats along with blank spaces which are left for you to fill out with the topic you have in mind. BlogAbout helps you contextualize broad topics so that your target prospects will find it engaging.
Another brainstorming tool out there comes from HubSpot again. HubSpot's Blog Ideas Generator does all the work for you. All you have to do is insert various general ideas you're interested in and the tool will churn out great ideas for your content marketing strategy.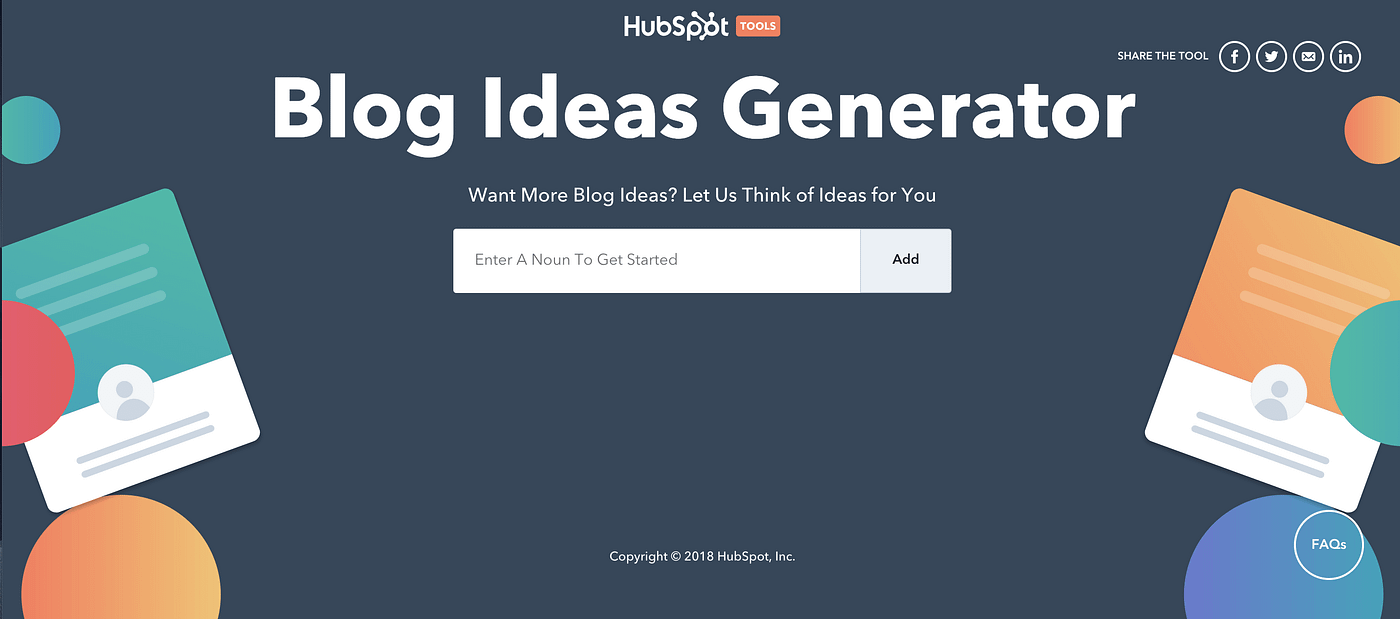 BuzzSumo an extremely useful tool that helps you discover content ideas. One of their resources is shares on social media platforms. BuzzSumo will provide you with a series of market research tools that will help you decide whether a certain topic is popular. This way you get a feel whether a certain type of content will gain traction among your targeted audience.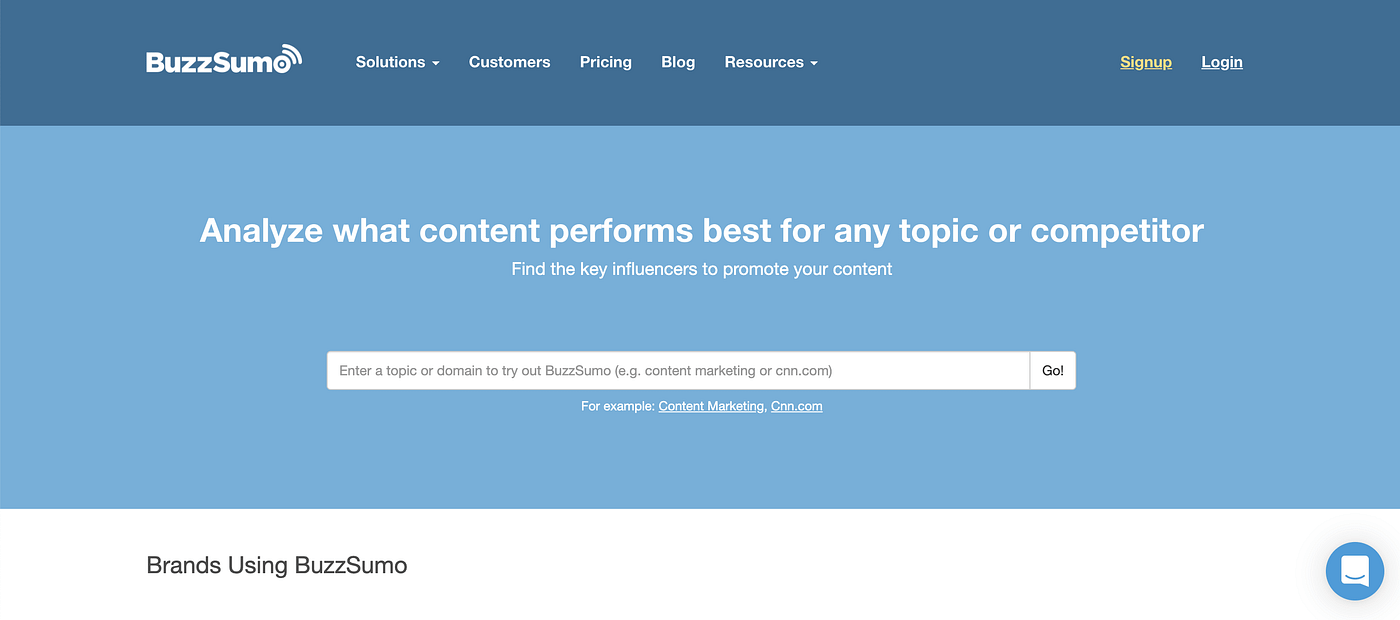 Finally, Headline Analyzer by CoSchedule makes an analysis of various titles and headlines and then gives analysis on the syntax, keyword search volume and length. This tool is ideal for creating forceful headlines that will help you along your brainstorming journey.
Choose What Type of Content You Will Use
Like I mentioned at the beginning of the article, you have a wide range of content that you can make for your business. While everyone is familiar with blog posts and eBooks, I want to focus on the type of content that flies under the radar but is extremely effective. I'm referring to podcasts.
Podcasts are an ideal marketing tool to target leads or prospects who may not have the time or interest to read content on a daily basis. The advantage of podcasts is that you can listen to them while performing other activities-like exercising, shopping or travelling. Podcasts are extremely accessible.
Another type of content to strongly consider is case studies or testimonials. Typically, this form of content is used to inform your prospects about other peoples' or organizations' experiences of working with you. And a case study can be any type of format: it can be a podcast, an infographic or even an eBook. When drafting a case study, the idea is to present to your prospects the type of satisfied customer whose business is closely related to theirs.
Keep Track of Your Customer's Journey
The content that you publish needs to be effective and elicit delight at every step of your buyer's journey. While your content should initially intrigue your prospects to visit your website, it should also go beyond that. It should also persuade wavering prospects to buy, as well as increase customer retention rates and loyalty to your brand.
Let's consider an example to illustrate my point. Let's say that a large amount of prospects are reluctant to buy your service because they think that they need to be tech-savvy to make good use of it. A good way of allaying their worries is by posting a blog or making a video where you clearly explain how easy it is to use your service. No technical background required!
Use Analytics to Judge Your Success
Analytics will help you determine how well your content is in converting prospects into buyers; does it help you close the deal? Analytics play a vital role in monitoring, watching and reporting on numbers. With the help of this tool, you'll be able to see what's working and what's not and how to improve your overall performance.
Some people make the mistake of focusing too much on traffic. While traffic is obviously absolutely necessary, conversion rates are essential for the long-term growth of your business. Let's say that you have a Facebook page with 2,000 followers and a website with 10,000 readers. Now let's also say that your Facebook page has a conversion rate of 5%, and your website has a rate of 0.01%. This means that your website is a useful tool in attracting prospects, but your Facebook page is instrumental in converting prospects into customers. You must also pay attention to your social media page.
Another added advantage of using analytics is that it will provide you with insight into your marketing strategy, which will allow you to improve your outreach approach. Let's assume that your website readers are interested in topics connected to inbound marketing methodology. This will help you adjust your strategy and put out more content related to that topic. As a result, your readers will get more content about topics they're interested in and you will undoubtedly see a spike in traffic. A win-win strategy.
Content Management System
Part and parcel of a successful marketing strategy is a reliable content management system that helps manage your content. Content management will not only give you the necessary content analytics, but it will also give you a helping hand in content creation and publication. There are a number of content management systems out there such as WordPress, Joomla, Drupal, HubSpot and many others.
Content Must Be Relevant and Current
It is also recommended that content marketers use simple SEO tactics to guarantee that your content is up-to-date and visible to search engines.
Firstly, when you optimize your content, avoid including the year in the URL. However, the title of your content should have the year. And finally, reexamine this content at least once a year to see if there are parts of it that can be updated to ensure relevancy.
This doesn't only include updating the actual content, but also the title tag and meta description as well. A quick protip when optimizing your content: don't change the URL. This is because you don't need the extra hassle of re-earning backlinks and producing needless redirects.
Lastly and most importantly, always keep your content consistent. This will go a long way in ranking high in the SERPs (Search Engine Ranking Pages) and in fostering a trusting relationship with your customers.
Don't Throw Away Old Content
Reusing old content is actually a legitimate content marketing strategy that can lead to an increase in traffic to your website. According to a study published by HubSpot, reusing old but compelling content not only doubled their monthly leads but also their monthly organic search views.
It may seem counterintuitive at first, but "recycling" your content makes sense if the topic is a classic. In some other publishing fields, like in academia repurposing your old content is frowned upon. But not in content marketing; it's actually encouraged if done properly.
Let's say you have a blog post on how to do lead generation on LinkedIn. This topic will be relevant for years to come, so repurposing a high-quality post makes all the sense in the world.
The idea behind reusing old content is pretty sound. Think about it, you've invested a lot of resources (time and energy) in creating compelling content. One of the best ways of ensuring you maximize your old content is by switching the formats.
If for an example you have a well performing video with tons of views, you should then recycle that content by publishing a blog post about it. Conversely, if you have a blog post that is generating a lot of traffic, then putting out a video covering the content of that blog is a good way to maximize your well performing content. This way you can also target prospects that prefer consuming visual content over reading.
Putting out the same or similar content in various formats increases the chances that your prospects or clients will see it. Always keep in mind that people are busy nowadays and by promoting a "new content promotional strategy" you will increase your reach.
Remain Consistent On Branding
A consistent message goes a long way in solidifying your brand. It also allows your prospects or users to feel connected to your brand across different mediums and platforms. HubSpot uses Spotify as a great example of brand consistency: regardless if you visit their Twitter page, Facebook page, Youtube or their billboards you will always encounter their particular youthful voice. They brand themselves as a whimsical, young and candid company. And they maintain the tenor of this image across all their social media accounts.
When putting out content always ask yourself if someone were to read your company's blog post and then go on and watch your video content, would they feel like both contents were created by the same company? If yes, then you achieved consistent branding!
We have only scratched the surface of what content marketing entails. Any successful organization will tell you that it takes time and a healthy amount of creativity to develop a successful strategy. However, if you follow the tips outlined in this article the results of your marketing campaigns will surely improve greatly!