If you want to create a steady stream of paying customers, then you must generate leads. No business can survive without lead generation! However, coming up with the right type of leads is not as easy as it may sound.
According to HubSpot, 65% of businesses face challenges in generating good leads. This is where LinkedIn comes in. Around 80% of sourced leads for B2B marketers come straight from this social media platform. This means that you want to have every imaginable advantage on LinkedIn in order to attract the leads to grow your business.
The best thing you can do to increase the likelihood of generating leads is to optimize your profile. While it may seem so obvious, a lot of people on LinkedIn don't pay enough attention to their profiles. Since in many instances you will be trying to get in touch with people you don't know, your profile must be optimised so that it won't be labelled as spam.
Name and Profile Picture
When looking to identify the key parts of your profile, you need to know what other LinkedIn users see. Basically, there are two ways that a user to whom you sent an invitation can look at your profile. The user will see a small preview of your profile with your name, title and the beginning of your message if you wrote them one.
Chances are that you won't persuade a lot of leads to accepting your invitation based on this small preview. If you want to increase your chances of people connecting to you, then you must try optimising from here.
Obviously, present your full name. After that, you must have a profile picture. A profile picture is an absolute necessity. You won't get any credible leads without one. You should post a professional headshot picture if at all possible. If you can't get one done, then the next best thing is to have your picture taken in a professional outfit against a white background with a smartphone.
Smartphones these days have extremely good cameras, and your picture will turn out well. Bear in mind that pictures on LinkedIn are small, so be sure to avoid group pictures. You should take up around 60% of the picture frame.
This should go without saying, but do not be unprofessional! You'd be surprised at the number of unprofessional profiles found on a professional network. Profile pictures like this one are absolutely out of the question: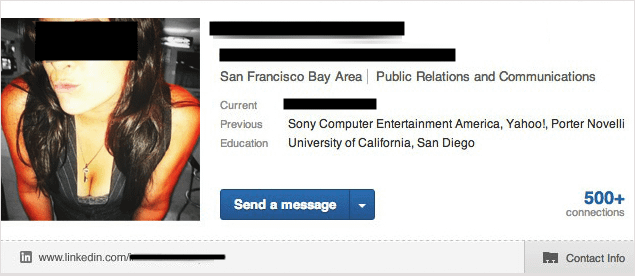 Professional Headline
Professional headline is just a fancy term LinkedIn uses to refer to your title. Just under your name, you can click on that space and type your professional headline. Put down your job title along with other important and distinguished titles you hold.
When optimizing this part of your profile, think about the type of people you're targeting. For instance, if your target is small to medium sized businesses, then chances are that you will be connecting with CEOs of those enterprises. If that's the case, then simply put as your job title: CEO of (name of your business). If you are not the CEO of your business, then try to find a different high-ranking and impressive job title that describes your role. Something along the lines of Founder, Owner, President, CTO, CFO or CMO.
Don't forget that your headline is more than just your job title. Use this space to attract qualified leads for your business. Let's say that you are a business analyst and you are looking for small business owners. Then before you write down that you're a business analyst, put down "Consultant for Small Businesses".
Unprofessional job descriptions are also not witty and are to be avoided at all costs. Job descriptions like the following won't win you any points:
While these attempts at humour are obviously inappropriate, you should also avoid labelling yourself a "ninja" at some particular job. Nobody is going to take you seriously if you claim that you're a "Social Media Ninja" or a "Project Manager Ninja". These sorts of job descriptions come off as childish and extremely tactless in a professional setting like LinkedIn.
After you get a respectable headshot, you should then customize the banner image at the top of your profile. Many people make the mistake of not changing the generic banner. However, you should customize your banner with an image that will help build your credibility with prospects.
You might want to use a photo for the banner image which is related to your job-perhaps at a conference or a meeting. That sort of photo can act as a conversation piece since people will often ask some questions relating to the photo. Where was the photo taken, at what sort of function or event? This, in turn, can help you transition into a sales conversation!
Summary
This is yet another part of the profile that many fail to make full use of. The summary section serves as a means to tell a story. Most people resort to writing down uninspiring content like: "Financial analyst who's a team player with a history of providing value…" Nobody wants to spend time reading a summary of your qualifications!
You have a maximum of 2000 characters to write down a brief but concise story of your life and career. When writing down your story, try to answer why do you do your job? Why is this important to you? Where do you find value in it? Don't be afraid to add what motivates you; what are your passions? What is your professional mission?
A short story that answers these questions can be very helpful in building a relationship with prospects because you present yourself as a human being. Contrast that with just a bullet point of jargon and adjectives. Take your time filling out this part of your profile because if done properly can greatly increase your chances of landing qualified leads.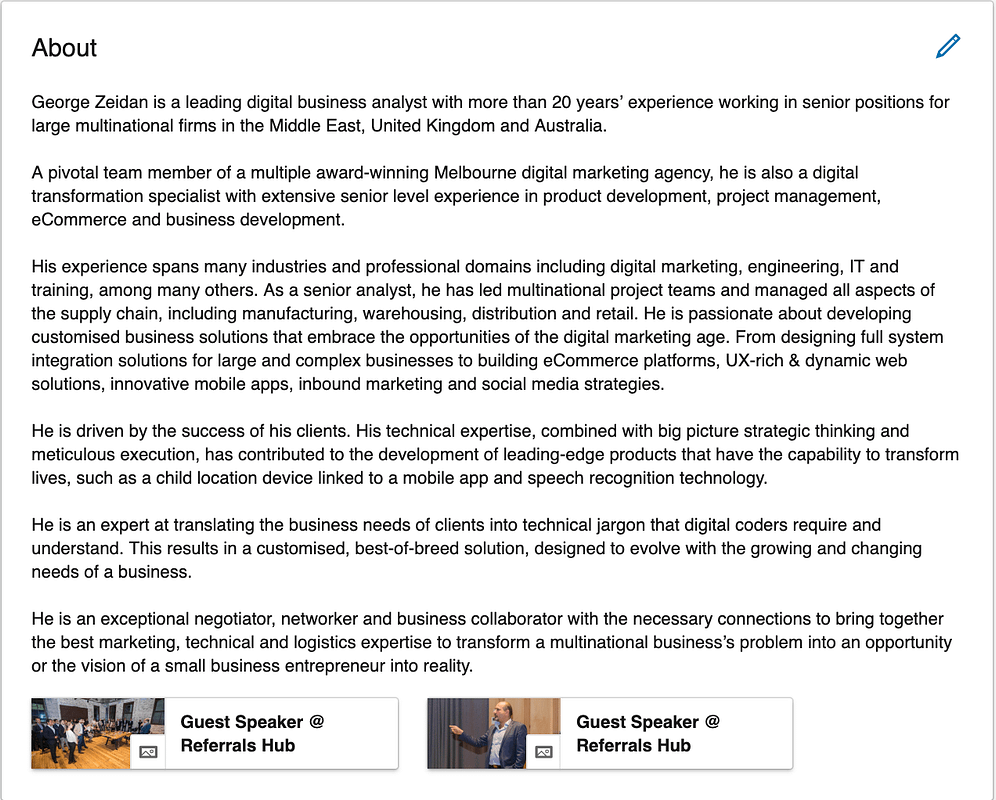 Add Visual Media To Your Profile
Honestly, you don't often come across videos or pictures (besides the profile picture) on people's LinkedIn profiles. However, adding visual media to your profile can significantly improve the way people perceive you and your business. A video which you added to your profile will appear at the bottom of your summary in the form of various thumbnails. A photo or a video clip of you presenting to an audience will go a long way in building your credibility.
Filling Everything Out
The subheading is self-explanatory; make sure you fill out the rest of the profile. There's not much to it than that. Mention all your previous jobs and a brief description of your accomplishments at those jobs. If you followed the previous instructions, then your target is highly likely to take a look at your profile. As they're browsing through your profile, the fundamental thing they are trying to do is to determine whether you are legitimate or a spammer. It's always a good idea to add a quick line that indicates that you're willing to connect with new people. Write something like, "I love meeting new people, so send me an invite".
Add Third-Party Recommendations
If you want to appear legitimate to your prospects, then a surefire way of achieving this is through endorsements by others. Obviously, what others say carries more water than what you say about yourself. LinkedIn has a section titled "Skills & Endorsements" where you can showcase your skills and the number of different people who recommend you for those skills. You should aim to receive a 99+ rating. Don't worry, it's actually not that difficult to achieve. A proven tactic is to endorse other people for their listed skills and they'll simply pay you back with your endorsements.
The next part is a little bit more involved. The "Recommendations" section allows people to write about their positive experiences collaborating or working with you. All it takes are a couple of great recommendations to significantly increase your credibility. So, just go and ask people with whom you have good professional relations to write you a shining recommendation. Don't be afraid to ask because you'll be positively surprised how many would be willing to recommend you.
You Should Try To Connect With Decision Makers
Always keep the sales cycle in the back of your mind when you are generating leads. The sales cycle or sale process refers to the whole process of generating a lead, nurturing that same lead and in the end (hopefully) closing the deal. Simply put, describes the process of selling a product or a service. Take a look at the illustration for an example of the sales cycle: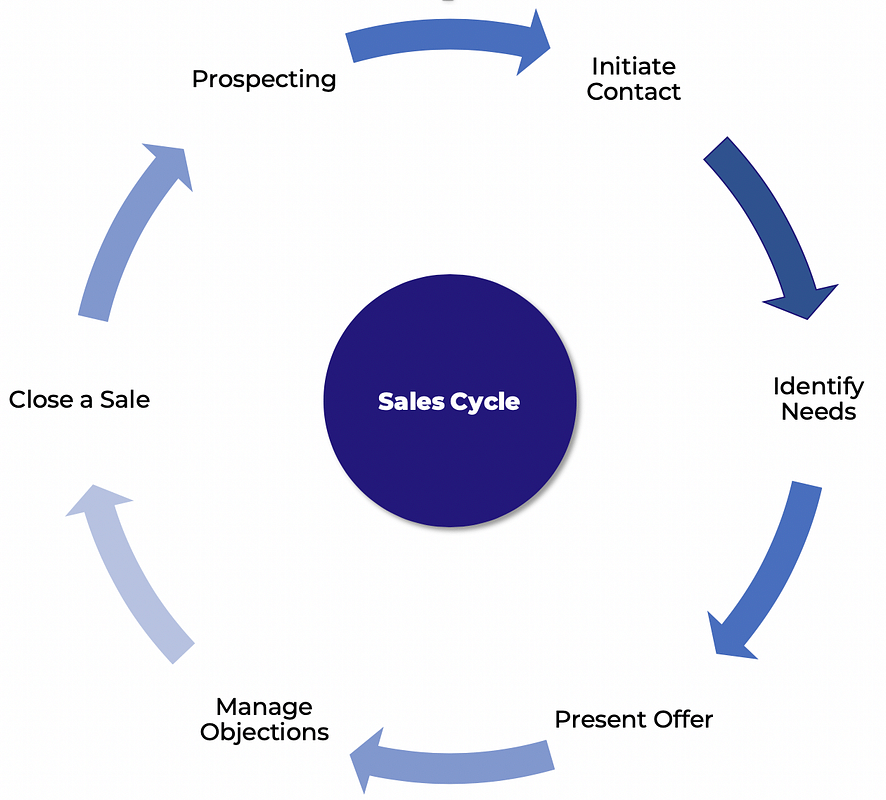 Depending on your field, it may take from only take several minutes, to months or even years to close a deal. Regardless of what field you do business; you always stand to profit more if you can shorten the sales cycle.
How, you ask? By simply find the decision maker. The decision maker does not always have to be the CEO of the company. Often times businesses have people who are in charge of making decisions that relate to procurement and purchasing. You must be on the lookout for people who have the ability to close a deal. Frequently, these decision makers hold the following titles: Sales Director, Marketing Director or Human Resources Director.
Before Generating New Leads Follow Up With Old Ones!!!
In order to successfully generate leads that can lead to sales, you need target quality leads. Very often people create a large amount of leads and after the initial contact, don't follow through. They simply continue looking for new leads. Even though accumulating a large amount of leads will increase your chances of closing a deal, you also need to nurture your prospects. Numbers show that the follow-up part of lead generation plays a pivotal role in the overall process. Around 80% of sales need at least 5 follow-ups before a deal can be done. However, fewer than 50% of people in sales only send a single follow-up.
People want to avoid coming off as pushy or spammy, but it's important to understand that on social media messages can easily get buried. Therefore, if you don't send follow-up messages, you run the risk of losing out on a potential sale. To say nothing of time and energy spent on generating that lead. Experience shows that the first follow-up message should be sent within the first 3 days of being connected. After that, you should touch base with your leads a few times. There is a wide range of software that can automate this process. Studies show that businesses that rely on marketing automation enjoy over 450% increase in qualified leads over those without marketing automation services.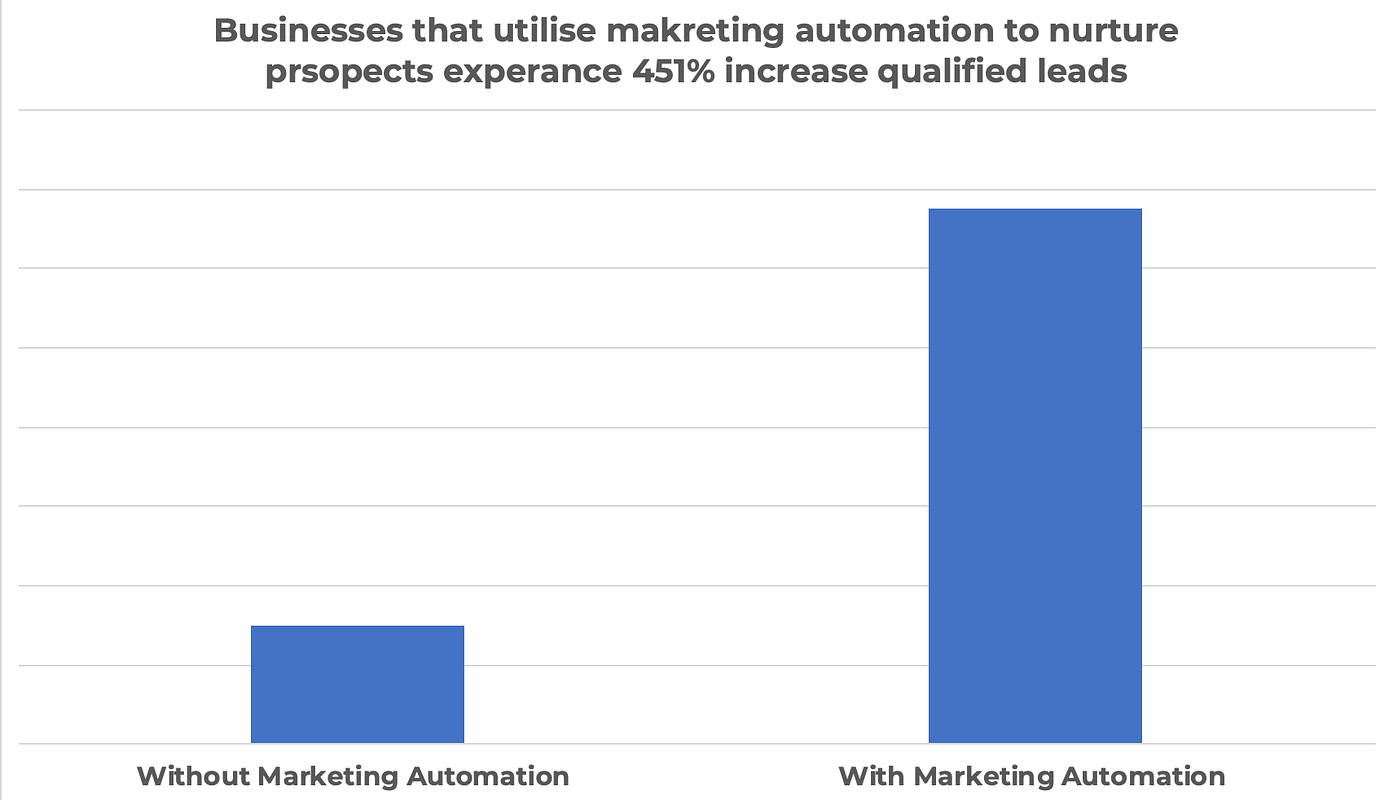 Let Content Marketing Do The Heavy Lifting For You
One of the most effective ways of generating leads is via content marketing. Use LinkedIn Pulse to publish your content on the platform or post blogs from your business website. Publishing content is crucial for generating leads. Firstly, it showcases your expertise to potential clients; what better way to convince a prospect to convert into a loyal customer than showing off your skills?
Secondly, and perhaps even more important content marketing can significantly shorten the sales cycle. This is tied to the first point. If you are regularly providing your prospects with useful information and solutions to the challenges their organizations are facing, then this increases the likelihood that they'll convert. You may worry that this strategy of relying on content marketing to convert leads requires a good amount of time. You're right, it is a time consuming strategy.

But it works really well on LinkedIn. This platform is ideal for this type of strategy because it caters to professionals who are willing to be educated. They're open for business! So, if you post useful content then your chances of closing a deal via LinkedIn increase dramatically. Professionals who turn to your content for helpful information are well on their way to becoming loyal clients of your business for years to come.
Now that you're convinced that content marketing should be a part of your lead generating campaign, here are some useful and simple rules to follow when publishing your content.
Make sure that you leave a call to action (CTA) along with a link at the end of each post. This way you give your prospects that ability to continue to engage with your business. Next, when choosing which content to publish pick the one that will serve your ideal customer and that can provide your reader with a quick win. Don't forget though to post timeless classics as well! Finally, always use other social media platforms to promote your LinkedIn articles.
Leave Cold Leads Alone
Many marketers have a skewed understanding of what lead generation really entails. Many of them simply get compile an enormous list of people who haven't really been vetted. You don't know if they qualify as potential ideal clients. Then emails or messages are sent out all at once to these people.
The main problem with this strategy is that you don't know if any of the people on your list are interested in your business; your leads are not targeted. The end result of this approach is that your chances of converting are pretty low. Effectively generating leads involves a series of carefully designed steps.
Firstly, you need to map out what it is that you expect your prospects to do for you. Ask yourself what is the goal of my lead generating campaign? Do you want them to schedule a consultation with your business, subscribe to your newsletter or attend a webinar? Before you begin your campaign you need to have the goal in mind.
Next, put together a list of highly qualified targets. Don't just search for a particular job title in the search bar. Instead, you should click on the search bar and then click on again at the bottom of the list where it writes, "Search for people with filters".

This will allow you to find more qualified leads. There are numerous filters to help make your search more targeted. You can filter by connections, keywords, locations, past companies, industries and much more.